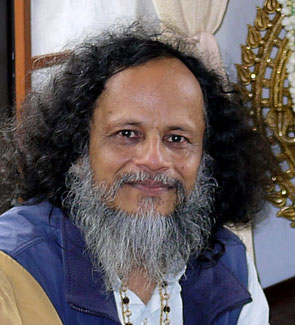 YOGA SIROMANI VINOD KUMAR is from the " Guru Parampara " of Swami Shivananda of Rishikesh, Himalayas. He has spent years in caves, at the shores of Holy Ganga , learning yoga, pranic healing, magic of herbs, meditation techniques and ayurveda life style. He gives more emphasis on universal and hidden dimensions of yoga which can be incorporated in our day to day life to empower ourselves in current times of turmoil to awaken the Guru within while living a " Heart" centered life. He has more than two decades of experience of conducting de stress and wellness programme for people from all walks of life. While he is not travelling abroad, he has been regularly teaching at Taj group of retreats and hotels, Defense Services Staff college, Wellington and Coonoor Club.
He is also striving to preserve and cultivate endangered medicinal trees and herbs which he uses in his healings along with crystals, sound therapy, acupressure, reflexology and naturopathy. He is certified by Magnified Healing Inc. florida, USA as a healer and in reiki energy healing by skye Farris, Canada. He regularly wrights articles on yoga and healing and has braught out CDs on Yoga Nidra and So-Hum meditation.
Honoring his contribution to yoga and healing, he has been awarded the title of " Yoga shiromani " by Shivananda Ashram. The network of his students has spread throughout the world .